​"Come, follow me", Jesus said, "and I will make you fishers of men." Matthew 4:18, 19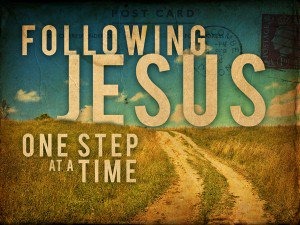 By Shannon Pederson
A few years ago, at the Seattle Special Olympics, nine contestants, all physically or mentally challenged, assembled at the starting line for the 100-yard dash. At the sound of the gun-shot, they all started out, not exactly in a dash, but with a relish to run the race to the finish and win.

All, but one little boy that is. He stumbled on the asphalt, tumbled over a couple of times, and began to cry due to his slow progress. The other eight heard the boy cry. They slowed down and looked back. Then all of them turned around and went back to the little boy.

One girl bent down and kissed him and said, "This will make it better." Then all nine helped him up, linked arms, and walked together to the finish line. Everyone in the stadium stood, and the cheering went on for several minutes!

People who were there are still telling the story. Why? Because deep down we all know: more than winning for ourselves, what matters in this life is helping others win, even if it means slowing down and changing our course.

The young athletes who participated in the Special Olympics instinctively turned around to help the little boy. Winning became less important than being a friend. While most of us pick between following our hearts and following our minds when we make decisions, they just followed Jesus.

​ The Lord is with you when you are with him. If you seek him, he will be found by you.
2 Chronicles 15:2

Remember, only Jesus can turn a mess into a message, a test into a testimony, a trial into a triumph, and a victim into a victory.
"When Jesus spoke again to the people, he said, "I am the light of the world. Whoever follows me will never walk in darkness, but will have the light of life." John 8:12